In 2015, the Census Bureau reported that 99 percent of the six million U.S. registered firms were small businesses with 500 or less employees. These small firms were the most vulnerable to crises, disasters and lawsuits. In fact, more than 40 percent of these small businesses were either involved in or threatened with a lawsuit due to A) administrative oversights or errors, B) undelivered services or C) quality of service. Furthermore, according to the statistics released by Bold Insurance Agency, the number of lawsuits claiming workplace harassment, related to gender, disability and age grew by 25 percent since 2006. These facts prove that small businesses need to be effectively prepared for any crises they may face or they may not be able to recover.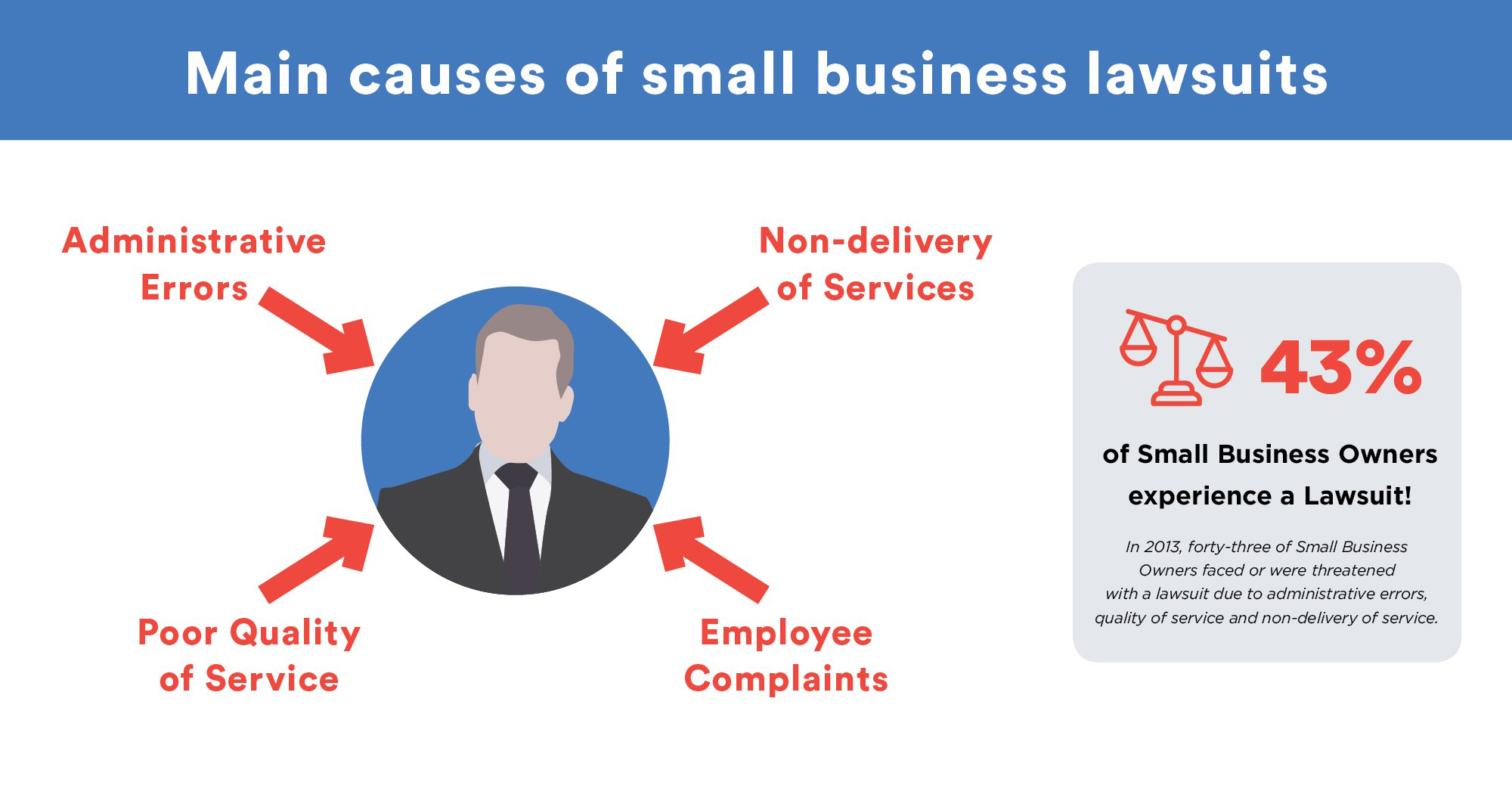 Impact of Lawsuits on your small business
Improper management of employee complaints or negligent administration of an investigation for sexual discrimination can lead to expensive employment lawsuits taxing small business owners with fines from $3,000 to $170,000, substantial emotional hardships, ruined reputation, and long-term impact on company operations.
What you can do to prevent lawsuits
Proper HR solutions cushion your business by identifying areas that do not comply with the law. When you know what the problem is, you can fix it. This is an area where it's best to be proactive—discussing employment issues with an attorney and/or a HR Consultant prior to implementation can help ensure they never come back to be a problem. Furthermore, if you have been in business for a while and have not had a chance to review your current HR policies or procedures to make sure they are compliant to standard rules and regulations; it may be time to complete an audit. XcelHR provides complete 360 HR auditing services free of charge. Contact Us to learn more.
Quick Tips to prevent lawsuits
1. Consult your attorney or business consultant regularly
2. Complete an HR audit annually
3. Invest in resources to update your policies
4. Review contracts with all stakeholders to make sure you are protected
5. Invest in adequate insurance
6. Keep your employees happy by soliciting their feedback for improvement
Want to know more? Visit XcelHR's Resource pages on Employment Law. If you prefer to speak with a specialist, please contact our Human Resources team at 1 (800) 776-0076.