Employers face new realities at work. The workforce is more age-diverse, with a variety of generations at work at the same time. That also means people are working later into life, so their careers are longer. But people are also more likely to jump around from job to job during their career than before. Family structures are different, more women are in the workforce than ever before and same-sex marriages are more common. Employers need to expand their benefit offerings to provide benefits that meet the scope of their employees' needs.
What can your benefits do for you?
It's no secret that benefits mean a lot to employees. Benefits offer your employees security and stability, and the ability to take control of their health and wellbeing. A benefit, by definition, is a gain or advantage. But offering benefits isn't advantageous for just your employees.
Your business is directly impacted by how your employees feel about the benefits you offer. Benefits make your employees happier, healthier and more productive at work, which is good news for your bottom line. So why not use benefits more strategically?
Ideally, employers want to leverage employee benefits to:
Increase employee satisfaction & engagement
Increase employee productivity
reduce turnover & increase loyalty
Attract employees
Control health benefits cost



How you can use benefits to accomplish those five things and better meet evolving employee needs?
Use Benefits to Help Balance Work-Life Integration
It's pretty much impossible to separate employees' work and home lives today. Employees don't want to have to separate the two, and they don't expect you, as the employer to do so. You want to create a work-life balance that is mutually beneficial, instead of mutually exclusive. Here are a few benefit strategies you can use to achieve a harmonious relationship between your employees' work and personal lives.

Wellness Benefits
Offer wellness benefits so employees can take care of themselves.
Wellness benefits can help aid preventive care efforts that could potentially (and ideally) reduce healthcare costs. Wellness benefits can be in the form of smoking cessation programs, on-site gyms or discounted gym memberships, weight loss/management programs, etc.
Flexible Work Arrangements
A core aspect to maintaining a healthy work-life balance is deciding whether work needs to be done at work.
Flexible work arrangements like offering flextime or the ability to work remotely can be an effective recruiting strategy. If that isn't an option, maybe allowing casual dress, company-paid lunches, or flexible meal times can make the time employees have to be at work, more productive and enjoyable.

Paid Leave Benefits
Americans work, A LOT.
Many have vacation days, but don't use all of them. Others may use their vacation days, but work during their vacation. There are compelling reasons you should provide ample paid-time off and encourage your employees to use it. When employees leave vacation days on the table, they give up money. In 2016, employees gave up $66.4 billion in benefits alone, giving away $604 in work time to their employer (Project Time Off).
Managers believe in the benefits of taking time off
| | |
| --- | --- |
| 78% | say that vacation improves employees' focus upon return |
| 70% | agree it renews commitment to their job |
| 64% | feel it makes employees more willing to put in long hours when they are needed. |
Parental Leave
Employees want job-protected leave when they have a new child (including via surrogate) or adopt a child.
The FMLA provides some guaranteed time off for new parents, but many employees might need more time to obtain adequate childcare. Considering there are more women in the workforce, organizations should consider offering paternity leave in addition to maternity leave.

Improve Benefits Communication and Education
Benefits can be complicated. Many times, employees lack the time and energy to understand their benefits completely, and employers lack the expertise to assist them. Other times, employees are not aware of the benefits they have available to them.
There is a discrepancy between how well employers think they communicate benefits information to their employees, and how well employees actually understand the information they've been given.


How can you close the gap so you and your employees are on the same page?
Using Benefits Technology
Using technology in some form can make benefits selection and communication that much easier.
Automating the benefit enrollment process is very common. Providing options for informational videos or the option to chat online with a benefits advisor are helpful.
Using Benefits Advisors
Benefits are complex and confusing.
Having a benefits communication strategy impacts how your employees feel about their benefits. If employees do not know which benefits are offered or understand the advantages of the benefits they currently have - how can you accurately gauge their effectiveness or your employees' satisfaction?
Employers should rely on brokers and benefits advisors or consultants to educate their employees about benefits offerings; they have clear insights into benefits best practices.
| | |
| --- | --- |
| 59% | of employers are working with a benefits consultant or broker to choose their benefits options. |
Businesses that use a broker are more likely than
those who don't to say their benefits enable
them to attract top talent (79% vs 71%).
- Aflac Workforces Report
What Should Employers Do?
As an employer, you have the opportunity to change the way your employees think about benefits, and how they feel about work. You can provide benefits that gives them more peace of mind, or… You can help them feel less overwhelmed during the benefit selection and enrollment processes. As you make your game plan, here are some things you should consider:
Create a feedback system so you know which what your employees value, which benefits they want, and which benefits confuse them.
Your employees want more benefits. It's that simple. Offer more complete benefits, more non-medical benefits, or more tailored benefit solutions. Here are some ideas: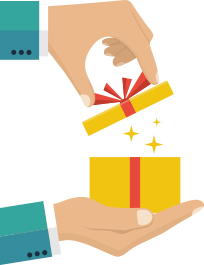 Health and wellness discounts
Purchase plans
Employee Assistance Program
Telemedicine
Flexible spending account
Legal services plan and will guidance
Health reimbursement account
Home or auto insurance discounts
Financial counseling
Identity theft or fraud protection
Health advocacy
Pet insurance
Extended family benefits
Provide benefits expertise so your employees have access to reliable and clear benefits information. Consider outsourcing benefits administration to a third-party.
Simplify the enrollment experience. Look into automating the benefits enrollment experience for your employees. It's a win-win for everyone involved.
Work with your HR team to encourage a culture that appreciates and promotes healthy practices, like taking time off from work.