One in three US adults have been arrested by the age of 23, and the FBI considers 29.5 percent of US adults to have a criminal record. Either statistic points to a significant number of potential applicants that have a criminal record. So does a criminal background mean you shouldn't hire someone? Are there benefits to doing so?
Use the menu below to explore state laws regarding criminal background checks.
Federal laws to not prohibit asking about criminal history but EEO laws prohibit against using a criminal record as the sole reason for not hiring someone can be considered discrimination. It could potentially violate Title VII of the Civil Rights Act of 1964. So, if you want to use someone's criminal record as a reason for not hiring them, it must point to a reason within the job description for why they could not do it. Broad questions have gotten companies like BMW and Dollar General in trouble with the EEOC.
What now?
If you are interested in hiring someone with a criminal background many states and municipalities have programs in place for those who were in prison to ease back into the general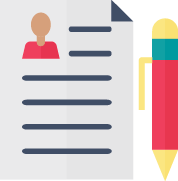 population. Through those organizations you may be able to interview and help their transition.
Generally, the best candidates will directly answer any questions you may have. They will not try to make excuses for their past. When it comes to rehabilitation most are ready to live a normal life. Look at the time between when they were convicted and the present-how long has it been? Have they grown up? People tend to live and learn.
You may ask yourself if current employees deserve to know, well that's really up to you. While, the person may have previously been violent a parole board has decided that they're ready to be released back into the world, so consider letting them enter and be judged on their work, not on their past. Ultimately, however, it is up to you and whatever your company is comfortable with.