How well is your business complying with current federal, state and local laws and regulations? A human resources compliance audit can answer that question for you. HR audits are used to assess the compliance of your human resources policies and procedures. They can diagnose issues before they become real problems and help you find the right solutions. But HR compliance audits can be used for more than just defining risk. They can be used to identify what you are doing right, help you improve inefficiencies, and reduce costs. An HR compliance audit can help you see how HR can better support your overall goals to build a better business.
WHY DO I NEED AN HR COMPLIANCE AUDIT?
Missteps are bound to happen, and are usually unintentional. Conducting regular and routine HR compliance audits can help your business avoid HR headaches and costly penalties. No matter how small your business is, it is becoming increasingly difficult for business owners to stay on top of constantly changing regulations, and for them to adjust practices quickly enough to remain compliant. Sometimes what is considered compliant today won't be considered so tomorrow. Just look at all of these employment laws and regulations that are potential areas of concern for your business:
ADA Accommodation
Affirmative Action
Affordable Care Act
Age Discrimination
Age Discrimination in Employment Act (ADEA)
Age Harassment
Civil Rights Act of 1866
COBRA Notice Requirements
Consolidated Omnibus Budget Reconciliation Act (COBRA)
Disability Discrimination
Documentation
Drug Testing
Drug-Free Workplace Act
E-Verify
Electronic Communications Privacy Act (ECPA)
Employee Leave
Employee Retirement Income Security Act (ERISA)
Employment Applications
Equal Employment Opportunity Commission (EEOC)
Equal Pay Act (EPA)
Exempt and Non-Exempt Employees
Fair Credit Reporting Act (FCRA)
Fair Labor Standards Act (FLSA)
Family and Medical Leave Act (FMLA)
Firings and Terminations
Gender Discrimination and Sex Discrimination
Gender Harassment and Sexual Harassment
Genetic Information Nondiscrimination Act
Handbooks
Health Insurance Portability and Accountability Act (HIPAA)
Hiring
Immigration Reform and Control Act (IRCA)
Independent Contractors
Interviewing
Mental Health Parity and Addiction Equity Act (MHPAEA)
National Labor Relations Act (NLRA)
National Origin Discrimination
National Origin Harassment
Occupational Safety and Health Administration (OSHA)
Older Workers Benefit Protection Act (OWBPA)
Overtime
Pregnancy Discrimination Act (PDA)
Problem Employees
Racial Harassment
Religious Accommodation
Religious Discrimination
Religious Harassment
Retaliation
Sarbanes-Oxley Act (SOX)
Severance Agreements
Sexual Orientation Discrimination
Sexual Orientation Harassment
Sick Leave
Temporary Employees
Title VII of the Civil Rights Act of 1964 (Title VII)
Transgender Employees
Uniformed Services Employment and
Reemployment Rights Act (USERRA)
Unions
Wage and Hour Division
Wage and Hour Law
WHAT PRACTICES & POLICIES SHOULD BE AUDITED?
Certainly HR compliance audit structures will vary by your organization's needs. But some general things to think about are how your business structures positions and responsibilities, what laws and regulations might you be subject to, and whether you have an efficient record management system in place. Some questions to consider: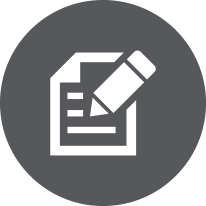 Are you aware of any missing or outdated policies or practices?
Is your employee handbook comprehensive and up to date?
Have all HR policy issues and procedures been communicated to management and employees?
How is recruitment of internal and external candidates conducted?
Are hiring procedures built and hiring managers trained to be objective?
Is your compensation system monitored by management?
Are jobs classified correctly as exempt vs. non-exempt?
Are employee benefits compliant with government regulations?
Are expected employee behaviors stated in company policies?
Are employees treated fairly and consistently in terms of compensation, discipline, advancement, etc.?
Are policies regarding discrimination and harassment explicitly stated?
PENALTIES
Financial penalties are possible if your business fails to be compliant for some law or regulation. Here's an idea of what you might see for run-of-the-mill employment law or HR violations:

Fine of $1,100 for any violation of the appropriate amount of overtime for non-exempt employees inaccordance with the Fair Labor Standards Act
Penalties as high as $10,000 each occurrence for failing to post required safety notices or keeping accurate records
Fines up to $1,000 per employee for non-compliance with the Federal Immigration Reform Act.
If you don't have I-9 forms available, fines can be anywhere between $110 and $1,100 per form you can't produce.
While these numbers aren't here to scare or discourage business owners, they are meant to show the harsh reality of non-compliance. HR compliance audits are a solution to make sure internal policies and practices are aligned with external regulations and laws, thereby protecting you and your business from potentially harmful litigation.